Tattoo artist Niki Norberg took to social media to show off some recent work he did for Canadian rapper, Drake.
One shoulder features a hibiscus flower (below), which Drake has been using to symbolize his new project
More Life
. The other shoulder features a bottle of Drakkar Noir, which is a french cologne, but was also Drizzy's Twitter handle before he was able to secure @Drake (
via XXL
).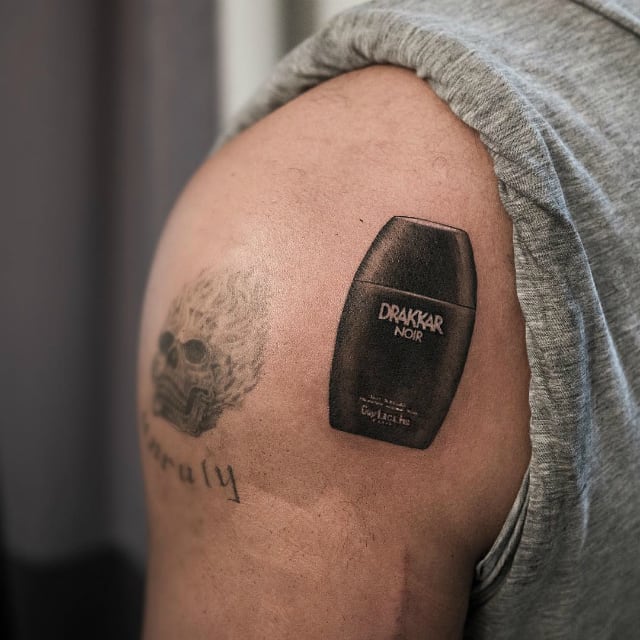 Today Norberg shared his latest work for Drake, a portrait of R&B legend Sade. Drake recently shared a photo of the two artists (and his mother) hanging out at one of his recent London concerts with the caption, "two very important ladies in my life." Drake already has a tattoo of his mother (below), in case you were wondering.
Check out Drizzy new tattoo below.
Filed Under: