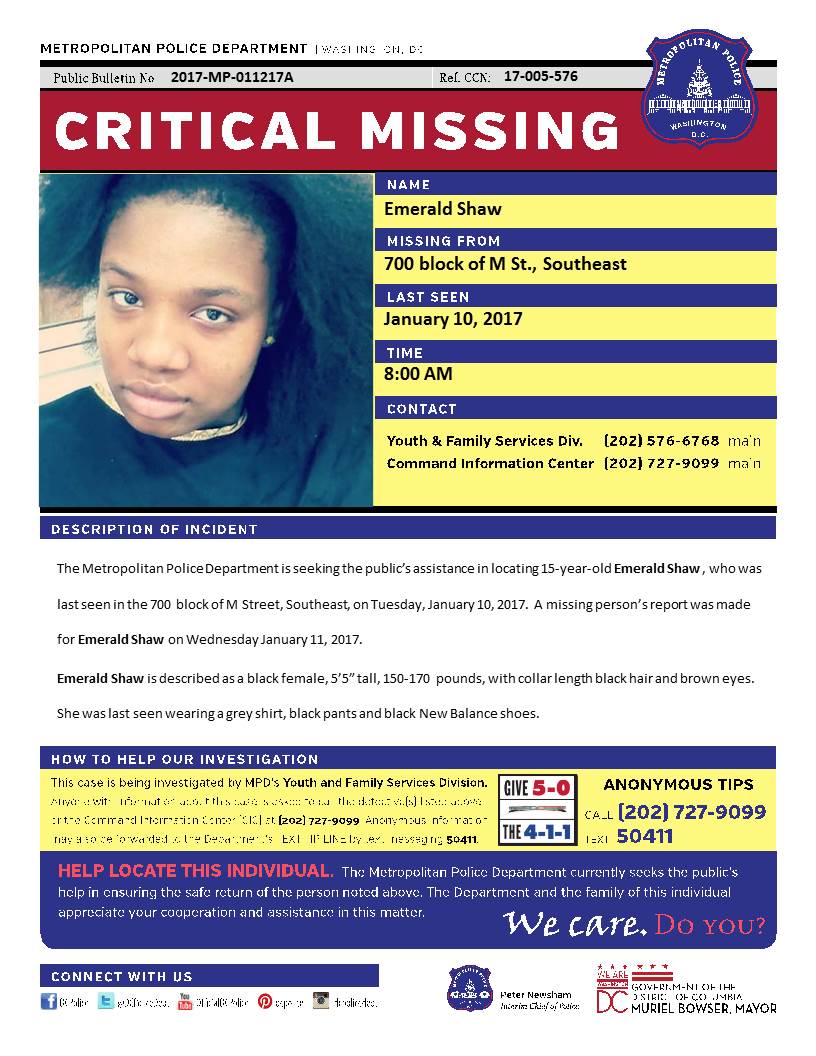 D.C. seems to have an extremely high rate of young black women going missing. In fact, since February it seems at least 25 black teen/young adult girls have been reported missing (and have not been found as of this date). Where is the media???
Many believe it is what is called "missing white women syndrome.", coined in the book
Media Discrepency, A Gender Battleground
, which keeps these cases out of the mainstream headlines. Sometimes this is because individuals are noted as runaways, but in this case, it seems to be a mixture of things --- horrible home lives, poverty and a high density of people trafficking and sex slavery and even some mention of organ harvesting.
Regardless of the reason -- since the media is dragging its heels in getting the message out that we need to find these missing young women -- it's up to us to get the news out to the public.
Below is a partial list of missing girls (since Feb 1) from
D.C Police Twitter feed
and this does not include black women and men who have gone missing and not reported.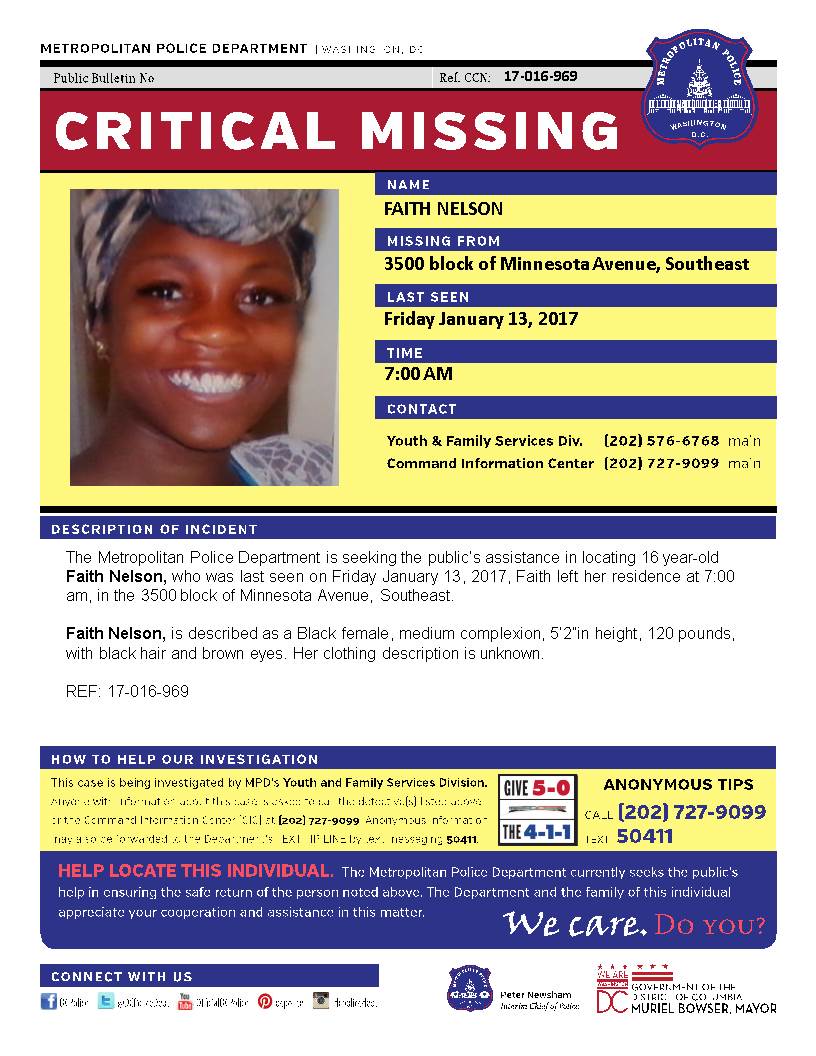 Filed Under: