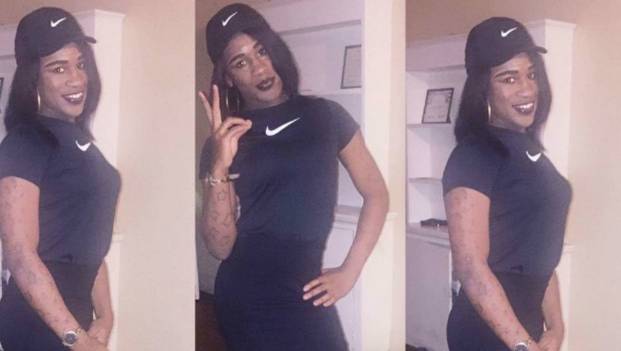 Jaquarrius Holland, an 18-year-old transgender woman known as #PrettyBrown of Louisiana, was murdered on Sunday, Feb. 19, 2017.
Holland reportedly got into an argument with Malcom Derricktavios Harvey.
Officers from the Monroe Police Department found Holland unconscious with a gunshot wound. She was taken to St. Francis Medical Center and pronounced dead.
Drag performer Chyna Doll Dupree of Houston, who was in town for Mardi Gras, and Ciara McElveen were both killed in New Orleans in February 2017.
A
GoFundMe page
has been set up in #PrettyBrown's honor to help the family with funeral costs:
I would like to ask for donations to go towards funeral arrangements for my beloved friend Jaquarrius Holland (Brown). He was loved by many! My friend was senselessly murdered last night (February 19, 2017) & I would like to ask for donations to help the family with funeral arrangements. I just can't believe we still in a world where people can't be themselves! My friend didn't mess with anyone and he was one of the sweetest people I knew! My friend was an amazing dresser, a listening ear, and a wonderful person. You slayed your makeup/hair EVERY time! MY FRIEND didn't deserve this at all! SHE was beautiful. I will not keep ANY of the funds. I will be giving them to the family for funeral arrangements. Anything would help. She was beautiful in every way. I just want to raise awareness on bullying people who are different from you. NOBODY deserves to have their life taken away because of who they are. My friend was only 18 years old! My friend identified as a transgender woman. My friend did not deserve this. I knew from the first moment we met that I was meant to be in your life and vice versa. I was going to get you that bus ticket to Texas to start a fresh life, but I was a week too short. You were a beautiful soul. You could keep me laughing all day. I loved you because you NEVER stopped fighting to be yourself. You don't have to fight anymore. We love you! I don't want everyone to be overly concerned with labels.. ABOVE ALL you were a beautiful, free-spirited soul. I will not accept any less than positivity for you hunny! #AmazingMemories #RIPBROWNBABY #HeavenCouldntWait #JUSTICEFORBROWN #STOPTHEVIOLENCE #ALLLIVESMATTER
Malcom Derricktavios Harvey (Photo: Courtesy of the MPD)
Anyone with any information regarding Harvey's whereabouts should contact the MPD at (318) 329-2600.
Filed Under: