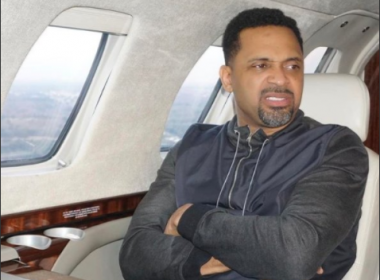 Apparently there was more than basketball going on during NBA All-Star weekend. Allegedly, actor/comedian Mike Epps, 46, was arrested in New Orleans for attacking a guy in Harrah's Casino on Saturday, Feb. 18, 2017.
According to the New Orleans Advocate, around 5:02 a.m., a tourist from Virginia claims he was walking through the casino when he recognized Epps and says, "Oh, Mike Epps." He says Epps and his friend, Thomas Cobb, 52, hit him in the face repeatedly. He says he cowered until security came to rescue him.
Epps and Cobb were arrested for municipal battery and released on $1K bail. Epps skipped his 9 a.m. arraignment on Tuesday, Feb. 21, 2017 in municipal court and an arrest warrant has reportedly been issued for his arrest with a bond set at $2,500.
New Orleans Police Department spokeswoman Ambria Washington said officers have obtained video of the incident but will not be releasing it to the public.
According to Epps' verified Twitter page, Epps was on a private plane headed who knows where. Perhaps he is headed home to Los Angeles.
He's on tour and his schedule on MikeEpps.com shows him scheduled for his next show on Friday, Feb. 24, 2017 in Savannah, Georgia.
Something about this doesn't sound right to me, but I'm just saying....
Filed Under: