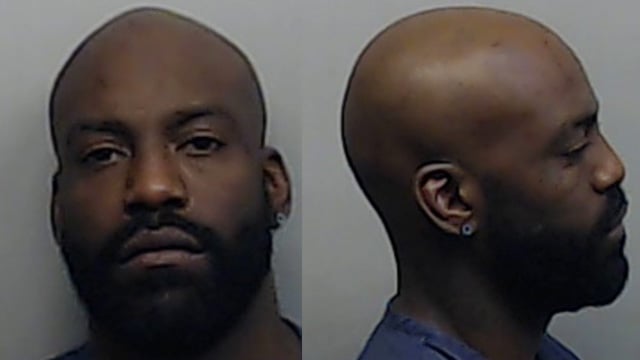 According to recent

reports, Jagged Edge member, Kyle Norman has been arrested for violating the terms of his most recent probation.
The singer, previously admitted to having problems with alcohol abuse, which contributed to his arrest for family violence and battery.
Norman is now allegedly facing time for cruelty to children in the third degree for allowing a minor to witness violence – a charge that carries a maximum 12 month sentence.
Back in January 2015, he was arrested on charges of aggravated assult against his then-fiancée (now wife),Marikka Maria, who called police after he allegedly attacked her, leaving here with bruises and marks on her face as well a golf ball-sized knot on her forehead and a blood clot in her eye.
Maria alleged Norman punched and choked her with a scarf before shoving her engagement ring down her throat and continued to choke her, telling her that she was going to "die today."
Norman and his wife ap
peared on Steve Harvey's talk show, and he said that he was sober and things were much better between the two as they were moving forward.
As far as the legalities of this whole ordeal, Norman reached a plea deal keeping him out of jail, but was required to serve 15 years of probation and community service for aggravated assault and 10 years for the false imprisonment charge.
Norman was again arrested 2/2016,charged with battery and family violence; pleading guilty to disorderly conduct. On 9/5/16, Norgan was again arrested and charged with obstruction of officers, criminal trespass, battery, family violence and cruelty to the children in the third degree.
Thought he would have enough? Nooooo....., on 11/2/16, Norman was arrested again for violating his probation and on 11/4, his p
robation officer allegedly filed documents explaining Norman disregarded the terms of his probation and demanded it be revoked by the judge.
No further details have been released, but it appears that Norman needs to sit is down for a good minute...lt's say 3-5, 5-10... I'm just sayin!!!
Filed Under: