---
---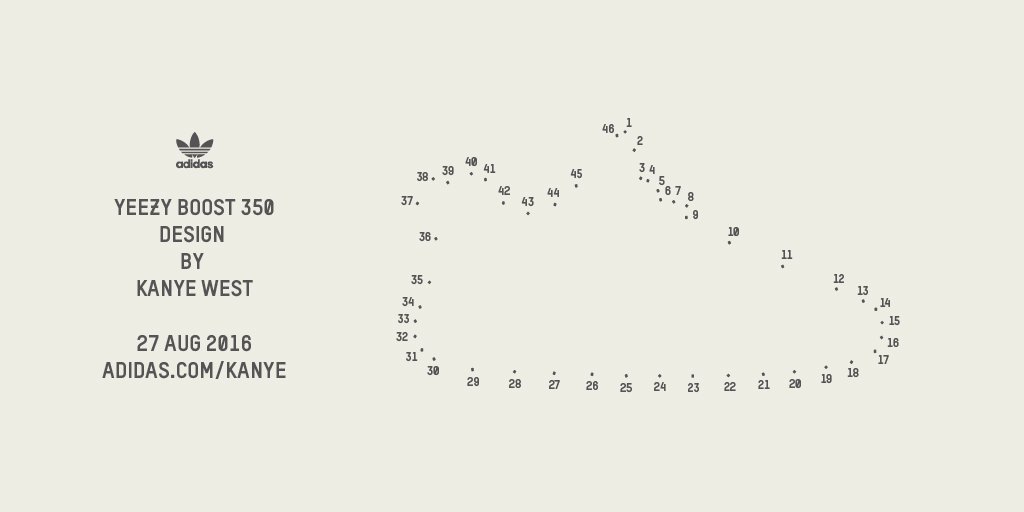 Kanye West's Yeezy Boost 350s are back.
It was reported last week that a pair of newly-designed Yeezy Boost 350s were said to be dropping in September. But today, Adidas announced that fans wouldn't have to wait that long, as the next pair of Yeezys are going to hit shelves (note: online raffles and various heart-breaking apps) on August 27th.
Rumor has it that the new pair would be a tiger-stripe design with an orange printed stripe across the toe. Adidas has not unveiled photos of the sneaker.
Now, the mere fact that the Adidas Originals brand has not unveiled an actual photo of the new shoes yet means it's probably the re-designed 350s. Additionally, the outline silhouette seen in the above tweet seems more reminiscent of the V2 Yeezys than the OGs that debuted in 2015. To make matters even more interesting, some have noted than on Adidas's Confirmed app (which is used to reserve pairs of Yeezys for in-store pick-up, albeit mostly unsuccessfully) shows to different pairs of Yeezys are set to drop this week, one big, and one small.
Filed Under:
Fashion
News
Shopping