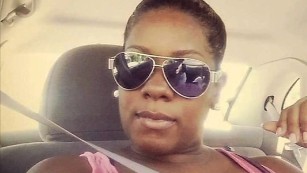 According to Chicago police (via the
Chicago Tribune
) on Friday, the cousin of Bulls guard Dwyane Wade
was killed in a shooting
on the South Side.
Nykea Aldridge, a mother of four, was pushing her child in a stroller near an elementary school before tragically getting shot. She was walking with a man, who the Tribune reports was confronted by two other men before they opened fire. Per Rev. Edward Jones Jr., a family spokesman, Aldridge was on her way to register her children for school when she was shot in the head and arm before being pronounced dead at a Chicago-area hospital.
Here's a statement from Wade's mother, Pastor Jolinda Wade, per ABC7 Chicago.
"Just sat up on a panel yesterday, The Undefeated, talking about the violence that's going on within our city of Chicago, never knowing that the next day we would be the ones that would be actually living and experiencing it," Pastor Wade said.
We're praying for the family....so sad...
Filed Under: