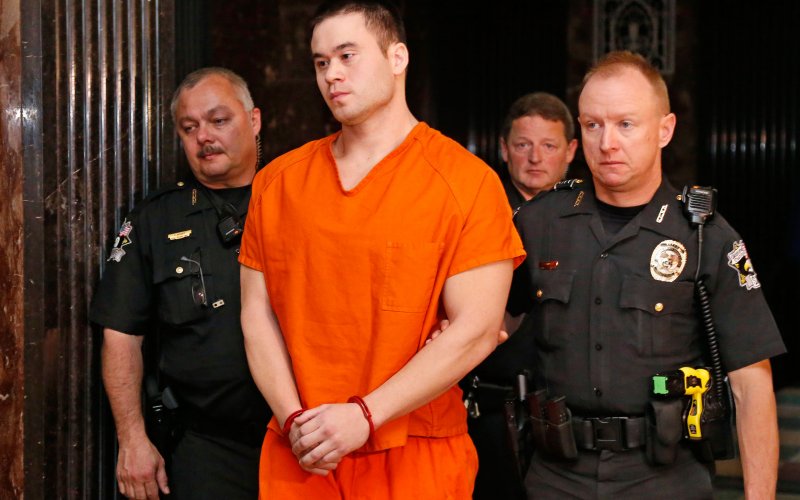 Former Oklahoma City police officer, Daniel Holtzclaw, is currently on trial for allegedly sexually assaulting 13 women over a period of 7 months. What links all of these women is one, they were all black, and two, they all lived in poverty stricken areas.
As you can imagine, the women feared coming forward, but when one of the oldest victims spoke up, Holtzclaw was placed on Administrative leave followed by an arrest in January 2015.
The trial has came to close and a jury of 8 men and 4 women, all of whom white, began deliberations. Ironically, the three black men on the jury were removed from the pane, which questions if a not guilty plea is inevitable.
Holtzclaw faces life in prison for 36 felony charges of rape, sexual battery, burglary, and forcible oral sodomy. The victims who took the stand during the trial are all suspected of prostitution and drug use, something Holtzclaw's defense attorney's used to sway jurors, stating that they are not trustworthy.
Some of the victims cited that Holtzclaw assaulted them in their homes while wearing the department issued uniform. One of the accusers told the court that she was forced to perform sex acts on the side of a road after being pulled over, while another shared that she was violated while handcuffed to hospital bed. These are just a few of the deplorable accusations levied against the officer.
The last accuser to testify was only 17 when, she said, Holtzclaw raped her on her mother's porch just after dark. The officer first told her he needed to search her for drugs, she testified. He first groped her under her clothes before pushing his fingers into her vagina, she said, then he unzipped the fly of his trousers and raped her.
Filed Under: