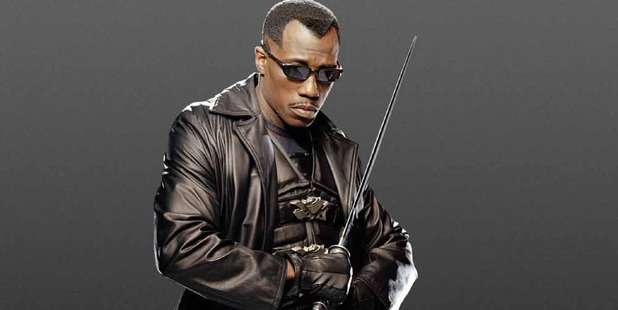 Wesley Snipes has confirmed reports his all-action vampire franchise Blade is still alive, revealing he's had meetings about a fourth film.
In the first three films, between 1998 and 2004, the Snipes played a half-human-half-vampire and he's ready to do it one more time.
"The project is controlled by Marvel and we did have a really productive and a wonderful meeting and we discussed a number of things," Snipes says.
"I don't know where it's on their schedule at this point, that hasn't been decided. I guess it's still up in the air."
Filed Under: