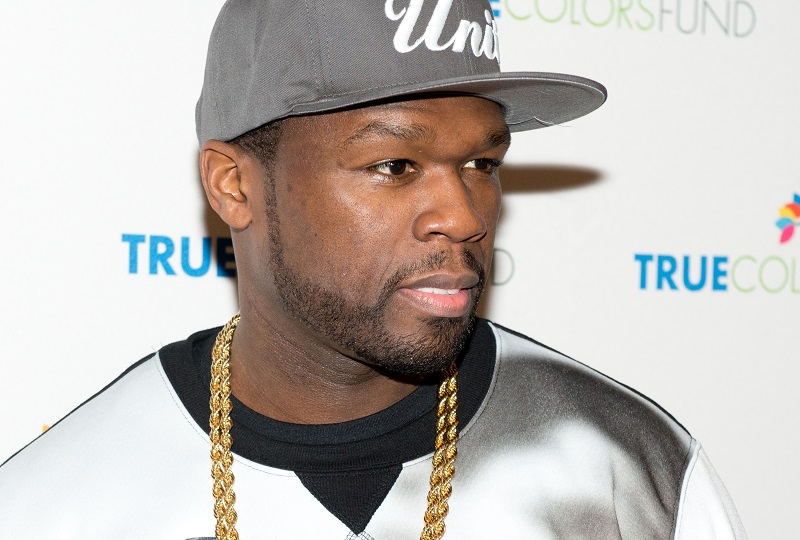 After filing for Chapter 11 bankruptcy, rapper 50 Cent is determined to prove that he is actually struggling financially.
The hip hop star, whose real name is Curtis James Jackson III, has claimed that he is so broke that he owes his grandfather money.
Earlier this week, (July 13th), rapper 50 Cent filed court papers in the US Bankruptcy Court in Hartford, Connecticut. The Wall Street Journal reported that he declared assets and debts each in the range of $10 mil to $32 mil.
TMZ reports that the Grammy winner was recently ordered to produce a list of his many creditors, and his grandfather, Curtis Jackson Sr. is among them. According to the documents, he owes his relative $1,737.33.
The documents also revealed that the In The Club hitmaker owes $64,909 to American Express (Credit card), $137,880 to Bentley, and, faces two court judgments totaling more than $23 million.
50's 2003 album Get Rich or Die Tryin‍' sold more than 30 million albums, but it was his various business deals that have earned most of his wealth.
Back in May 2014, Forbes reported that Jackson had a net worth of $140 mil. Successful business ventures include Vitamin Water, which Coco-cola acquired in 2007 and most recently he closed a $78 million deal with Frigo Revolution Wear to promote the brand's men's underwear range.
But despite his financial woes 50 Cent, who also stars and executive produces Starz series Power, laughed off the bankruptcy during an appearance on Conan O'Brien's
chat show
.
"You get a painted on your back when you're successful, and it's public to know you've become the ideal person to have lawsuits for," he said.
Chapter 11 allows companies time to reorganize their finances while protecting them from creditors' demands. The move means that 50 will have more time to pay the $5 million dollar penalty he was ordered to pay out in damages in an invasion-of-privacy lawsuit brought by Lastonia Leviston. She took legal action after he posted a sex tape featuring her online.
But according to his lawyer William A Brewer III, it is business as usual.
"Mr Jackson's business interests will continue unaffected in the ordinary course during the pendency of the Chapter 11 case,'' the attorney said in a statement.
It added: "This filing for personal bankruptcy protection permits Mr Jackson to continue his involvement with various business interests and continue his work as an entertainer."
So the question still remains is 50 really broke or is he exhibited his brillant business skills?
Filed Under: