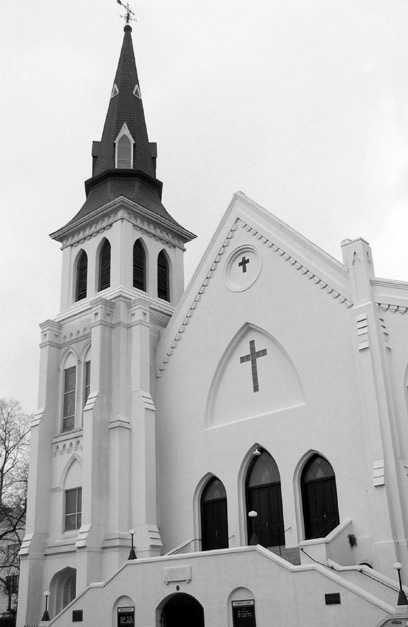 Police in Charleston, South Carolina, were searching for a white gunman on Thursday who killed nine people in a historic African-American church, in an attack that police and the city's mayor described as a hate crime.
The shooter, a 21-year-old white man with sandy blond hair, sat with churchgoers inside Emanuel African Methodist Episcopal Church for about an hour on Wednesday before opening fire, Police Chief Gregory Mullen said.
The victims included Reverend Clementa Pinckney, the church's pastor and a Democratic member of the state Senate, his cousin and fellow state senator, Kent Williams, told CNN.
The Charleston church is one of the largest and oldest black congregations in the South, according to its website. It has its roots in the early 19th century, and was founded in part by a freed slave who was later executed for organizing a revolt, according to the U.S. National Park Service.
Filed Under: