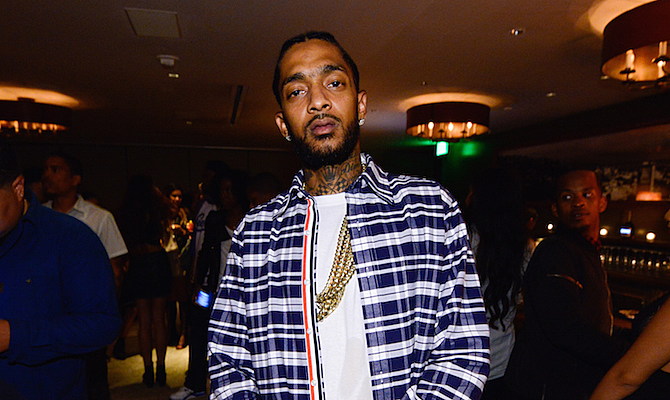 According to the
Los Angeles Times
, the
Crenshaw
rapper was leaving his studio Wednesday night (June 24) in Burbank when police noticed he was driving without license plates.
During the stop, cops found the 29 y/o had an outstanding warrant for driving with a suspended license, according to Lt. Adam Cornils.
When the officers requested his registration,
they noticed a bottle of codeine, soda and styrofoam cups filled with ice (all the fixins for a batch of sizzurp).
Since he didn't have a prescription, cops arrested Hussle and took him to jail, where he later posted $1,000 bail.
PHOTO CREDIT: Getty Images
Filed Under: