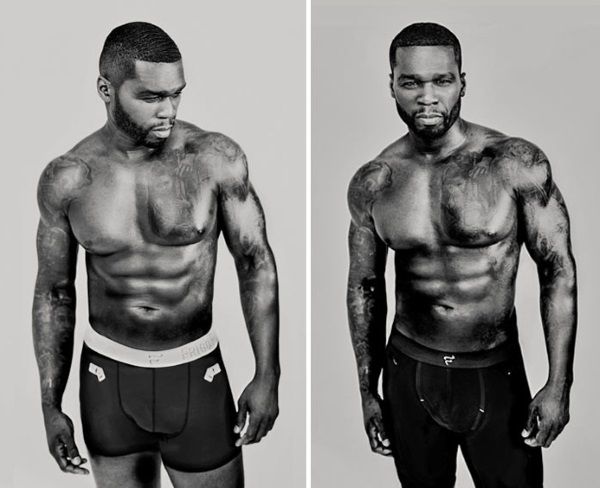 Frigo, 50 Cent's new underwear line is being introduced via photo shoot by none other than, 50 himself. Fifty, recently stripped down for the FRIGO RevolutionWear underwear campaign.



The luxury line is part of a new business deal Fiddy partnered with

Carmelo Anthony, Derek Jeter

and

Timbaland

on. Unfortunately or fortunately, 50 is the only one who'll be

stripping down

and appearing in ads for the brand.
If you'd like to see the man rocking these new underwear, be prepared to spend $30 to $100.
When FORBES asked him why he thinks the line will be successful, Fiddy said, "Well because I think the product speaks for itself. Because the attention to detail in each item is incredible. And finally…because I said so!"
I don't know about you, but I'd much rather see 50 than Timbaland in a photo shoot.
Filed Under: