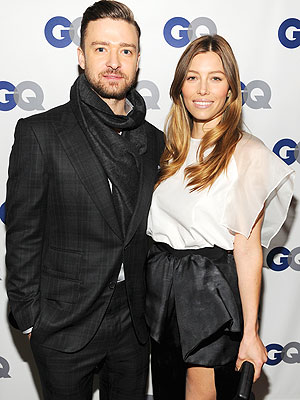 Jessica Biel and Justin Timberlake welcome a baby boy, Silas Randall Timberlake.
This is the first child for Biel and the 34-year-old singer and actor.
Timberlake confirmed Biel was pregnant back in January with a pic of the mom-to-be and the caption - , "Thank you EVERYONE for the Bday wishes! This year, I'm getting the GREATEST GIFT EVER. CAN'T WAIT. #BoyOrGirl #YouNeverKnow #WeDontEvenKnow #WeAreTakingBets."
Prior to Timberlake's announcement, Joey Fatone, 'N Sync partner, accidentally spilled the beans saying, "I think he's going to be a great dad...He's always been great with kids in general. He's going to be great. I think he'll be very hands-on."
Congrats, you two!
Filed Under: