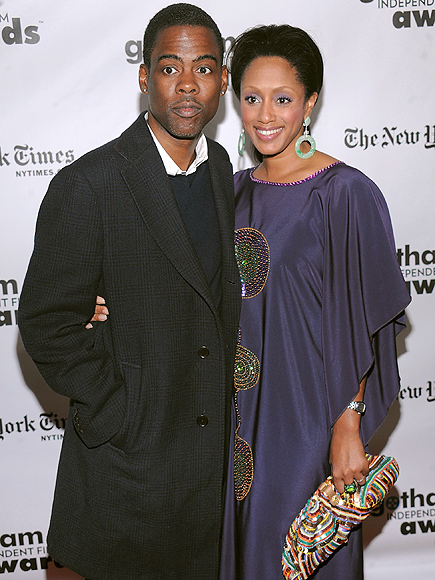 Comedian Chris Rock reports to People Magazine that he and his wife of 20 years have decided to call it quits.
"After much contemplation and 19 years of marriage, Chris and I have decided to go our separate ways," says
Malaak Compton-Rock
,
in a statement released on Sunday.
"While recognizing that this is a significant change, my children remain at the center of my life and their well-being is my top priority. It is in this spirit that I sincerely ask that their privacy and the privacy of our family be respected during this transition in our lives."
The two married in 1996 and live in Alpine, New Jersey with their two dautghers, Lola 12 and Zahra, 10. Back in 2007, Rock faced a paternity suit that proved him not to be the father and back in 2012, rock settled another lawsuit with a Hungarian model who claimed Rock sexually assaulted her, and he fathered her child. Rock was not charged in this matter and the paternity test was negative.
Hopefully the two can get through this without a bunch of BS.
Filed Under: