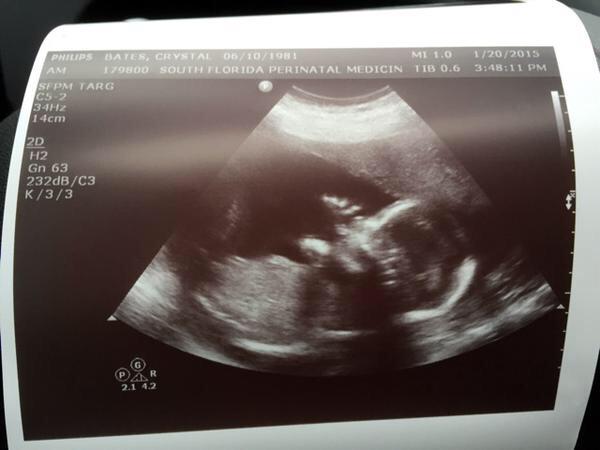 Chad Ochocino Johnson and his new girlfriend

Crystal

, aka Barbie Bates

, have confirmed that they are pregnant and it's a girl.
According to reports, Chad has been quietly dating Crystal Bates for almost a year now. Crystal uploaded their baby girl's first picture on Instagram, where she joked:
Why me lord SHE'S healthy tho and that's what matters most…
Chad also revealed that the couple may be planning on moving in together.
Well congrats to you both!
The pair were first spotted out together vacationing in the Bahamas for the Christmas holidays. This mark's the duo's first child together, while Johnson has four from previous relationships. Congrats to the happy couple!
Filed Under: