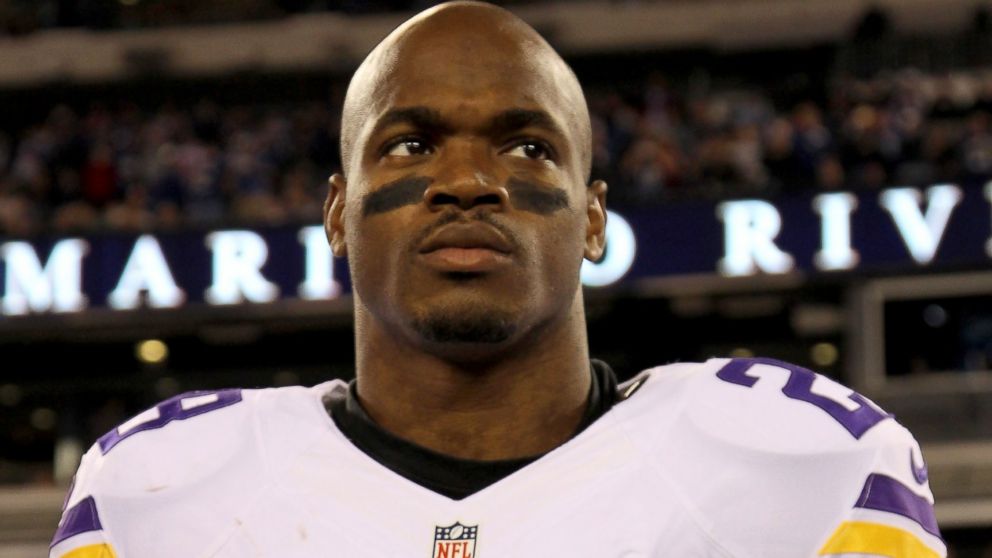 Al Pereira/Getty Images
Al Pereira/Getty Images
The Minnesota Vikings has reinstated running back, Adrian Peterson today. This follows benching the athlete, who was facing a child-abuse charge, for using a switch to discipline his 4-year-old son.
Now Peterson doesn't deny using a switch, because that's how he was disciplined as a child. And we're not talking about a beat down with a tree branch -- we're talking about a switch.
While the photographs, which I'm sure are enhanced a bit, do show marks, I'll bet whatever the young man did wrong, he won't do again.
Vikings owners Zygi and Mark Wilf said the decision to bring back Peterson for practices and Sunday's game at New Orleans was made "after significant thought, discussion and consideration." Peterson was deactivated for Sunday's 30-7 loss to the New England Patriots after he was charged with striking his 4-year-old son with a switch from a tree branch this summer.
"To be clear, we take very seriously any matter that involves the welfare of a child. At this time, however, we believe this is a matter of due process and we should allow the legal system to proceed so we can come to the most effective conclusions and then determine the appropriate course of action. This is a difficult path to navigate, and our focus is on doing the right thing. Currently we believe we are at a juncture where the most appropriate next step is to allow the judicial process to move forward."
Now, I don't know about anybody else, and I don't condone abuse, but is this abuse? I mean, who hasn't gotten hit with a switch? None of us knows what goes on behind the scenes, but spanking a kid with a switch is 'normal' for most of us. Perhaps if some of these adults had a switch to their ass when they were younger, they wouldn't act the way they do today.
How many times does Timmy have to go in timeout before he stops doing what he's doing? Never... He comes out of his little corner and mommy has to put him back 5, 6, 7, 8 times. Ya'll know what I'm saying. Now how many times does a switch to Bobby's behind stop him from doing what he's doing? Almost immediately...I mean who wants to get the switch again, right!
It's such a thin line when it comes to disciplining children nowadays, and it's sad because the focus should be on those kids who are really being abused and not a man trying to discipline his child.
Filed Under: