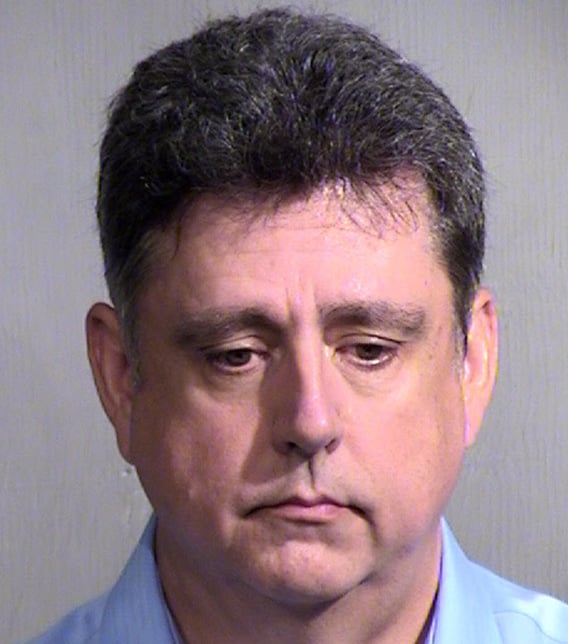 Terry Haupt (Source: Maricopa County
Sheriff's Office)
Terry Haupt, 52, of Globe, AZ, was booked into custody Wednesday on one count of bestiality.
Based on court documents, Haupt placed a Craigslist ad requesting, "women that are interested in dogs."
An undercover deputy responded and engaged Haupt in text, email and phone conversations next two weeks, according to the documents.
Haupt allegedly told the deputy that he wanted to have sex with her and a dog at the same time..
On Wednesday, the deputy sent Haupt a text giving him a hotel room number where they could meet. Haupt was arrested after entering the room and petting the dog.
After his arrest, Haupt admitted he was there to engage in a sex act with the woman and the dog, court paperwork stated.
WTH is wrong here....
Filed Under: