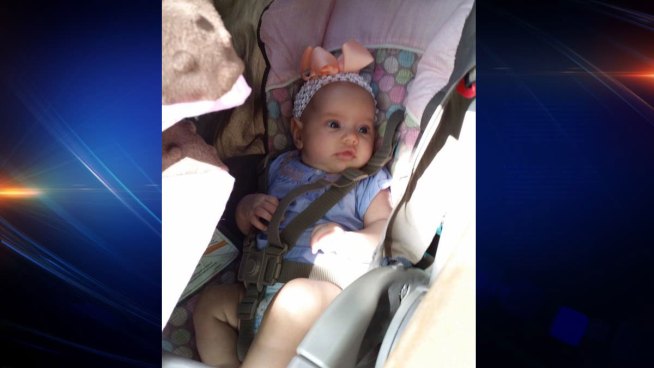 Someone snatched 2-month-old Addalie Grace Christensen right from her car seat as her mother unloaded the car in front of their North Texas home Friday, according to police reports. An Amber Alert has been issued.
The child's mother had just pulled up to their home on the
1200 block of N. Kight Street
in Stephenville, and as she unloaded another child from the car, a woman walked up, grabbed the infant from the car seat and ran away, police said.
Police are looking for the child, last seen wearing a dark-blue onesie with red and white stars, according to information posted on Stephenville Police Department's social media pages. The child has a red bow in her hair. She weighs about 12 pounds and has blue eyes and light brown hair.
Police described the suspect as a white woman in her late 30s to early 40s, weighing 200 to 300 pounds, with shoulder-length light brown or dark blonde hair. She was described as wearing a long-sleeved white top and blue jeans.
The woman and child were last seen at about 9:45 a.m. at 1070 W. Lingleville Road.
If you have any information about this reported abduction, please call 911 or the Stephenville Police Department at 254-918-1273.
Filed Under: