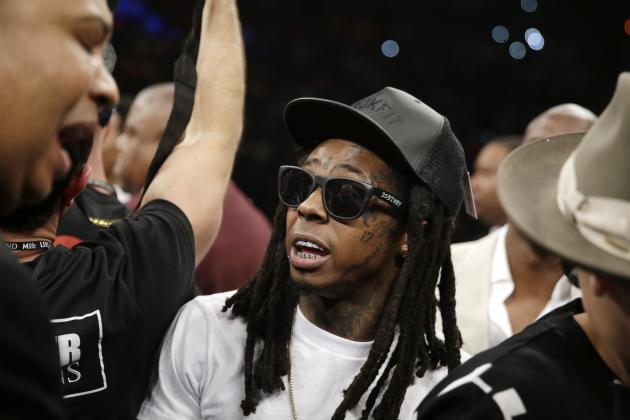 Lil Wayne was talking big boy style, and he almost had to play big boy after the Mayweather-Maidan's fight.
Apparently, there was a post-fight argument with Maidana's entourage, and they nearly came to blows. The rapper was walking through the MGM Grand tunnel with the rest of the Mayweather enterourage and a water bottle was thrown and struck Wayne.
Assuming it had been
thrown by Maidana's people, Wayne immediately walked back toward the trailing Maidana group and confronted them.
What followed was a bilingual shouting/shoving match between two heated groups. "
Let's go, [expletive]!" he (allegedly Lil Wayne) yelled.
Both groups were separated without further incident.
Warning: Video contains NSFW language.
Filed Under: