What Ludacris and/or the media has tried to portray as a gold digging, ex-stripping, nasty jump off, appears to be a very intelligent well-spoken woman.
It could be an act, or maybe not...
So what does Cai Bella Bridges' mama have to say regarding all the talk, all the speculations, and all the gossip...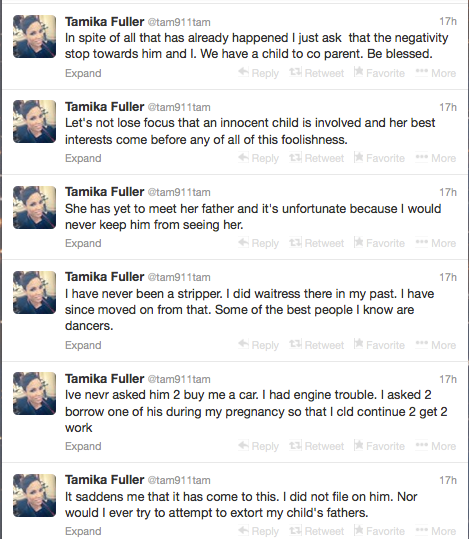 Photos: Tamika's Twitter
Filed Under: