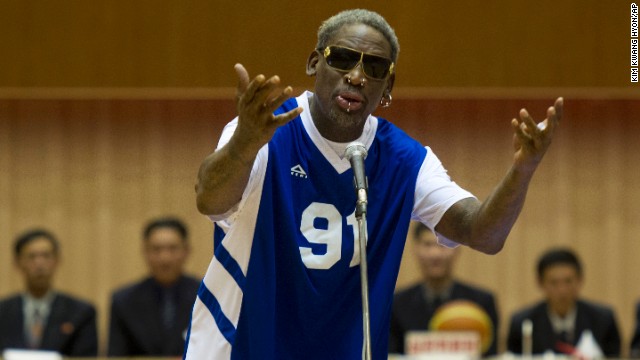 We all know Dennis Rodman is a little on the strange side and he really doesn't give a rat's ass what anyone things about him.
This is why he had no problems serenading North Korean leader Kim Jong Un for his birthday, before an exhibition basketball game in Pyongyang, North Korea, on Wednesday, January 8.
In his latest round of "basketball diplomacy," Rodman made his fourth visit to North Korea, one of the world's most totalitarian states, to participate in a basketball game between a team of North Koreans and a team of former NBA players.
Filed Under: