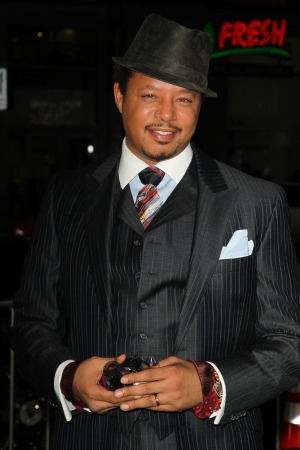 No one is actually confirming this, but all signs point to Terrence Howard taking on wife #4 - and just one month after meeting her.
Howard was spotted on the red carpet earlier last month wearing what appeared to be a wedding band.
RadarOnline is reporting that
The Best Man Holiday
star secretly married a Canadian woman named Miranda after only one month
of dating
.
Maybe he wanted to rush the marriage before she found out about his alleged physical abuse of wife #3.
There is very little information about the actor's new bride, but he is reportedly introducing her to family and friends. He even brought Miranda to the premiere of
The Best Man Holiday
in Los Angeles.
True or not, let's hope girlfriend knows how to bob and weave to avoid being sucker punched, and let's hope the couple make it without any violence.
Congrats, if Terrence did get married...
Filed Under: