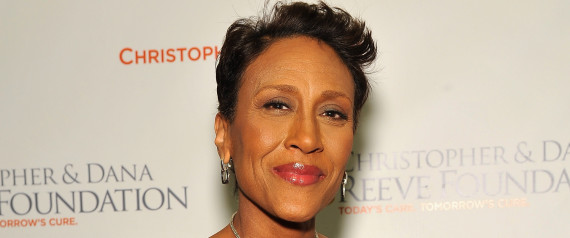 Robin Roberts, "Good Morning America" co-anchor, took to Facebook yesterday to thank her loved ones who stood by her and helped her through her health struggles.
"I am grateful to God, my doctors and nurses for my restored good health. I am grateful for my entire family, my long time girlfriend, Amber, and friends as we prepare to celebrate a glorious new year together,"
Although the girlfriends last name, you know it took no time to find out that she was speaking of Amber Laign, a licensed massage therapist from San Francisco. Roberts met Amber about 10 years ago through mutual friends.
Roberts has faced many health-related issues over the past few years. In '12 she was diagnosed with myelodysplastic syndrome, or MDS, a blood disorder in the bone marrow, for which she took time off from the "Good Morning American" show to get through this.
Roberts returned to the show in February of this year and won a Peabody Award for "Robin's Journey" a series of reports that narrated her battle with MDS.
Roberts also thanked her sister, Sally-Ann, who donated bone marrow. Just a few years earlier, Roberts was treated for breast cancer.
What a strong black woman - one to be proud of - and good for you, for finally let it be known that you have someone special in your life! My you continue to be healthy and happy in the New Year and for many years to come.
Filed Under: