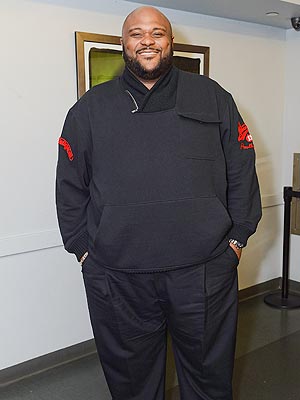 The Season 2 American Idol star, Ruben Studdard, will compete in the next season of the Biggest Loser, hoping to shed some of the 462 lbs that he carries around.
He doesn't seem at a loss for words in his recent video, talking about how sexy he is...and he has quite a sense of humo when it comes to his excessive back hair, referring to it as "taco meat," which is really not funny considering he's had to eat a lot of tacos to get to be 462 lbs.
Trainer on the Biggest Loser, Jillian Michaels, says, "We're going to have to wax that back of yours. Look how much you've got here. Like and inch and a half of shoulder hair."

"Y'all have womanized men," Studdard tells his trainer. "Back in the day artists [like Marvin Gaye] would be having their taco meat showing on album covers and everybody liked it. But now nobody wants to show the taco meat no more. I'm bringing the real man back."
Well, Ruben we wish you luck on the Biggest Loser. You can do it, and we'll be rooting for you!
Filed Under: