Looks like Lil Kim has come back to Earth. Apparently the Queen B has a new makeup artist that actually knows what they're doing and has decided it's time to bring Lil Kim back to life from those wax museum like, Elvira, and Lillian Munster looks to a normal person. .
There is one small problem though, she's still sort of looking a little on the white side, and actually resembles some of the Jackson clan. However, she looks fantastic!
I don't care what you do girl, don't get rid of this one!
Take a look at the many faces of Lil Kim over the years. While I'm a fan of the original Kim, she's looking much better these days...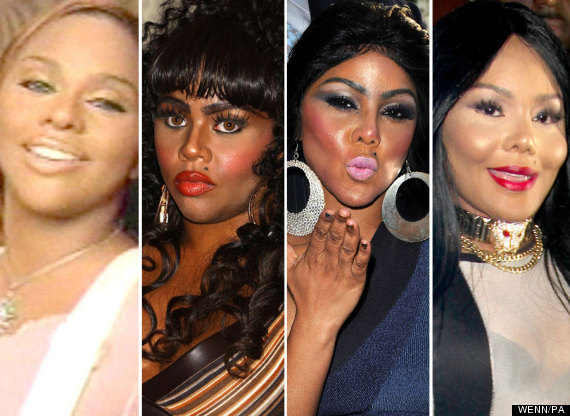 Filed Under: