You remember Bambi; Malaysia's BFF from Basketball Wives LA?
Well it seems like the "wanna be" rapper just can't get enough of the industry men - first Benzino (Love & Hip Hop ATL), now LIl Scrappy, from the same show...
Is this love or lust with these two?
Well, Scrappy doesn't seem to know what he wants. Or should I say, Scrappy has to wait and see what Mama Dee wants for him. But the pair were certainly cuddled up, kissing, hugging, and holding hands in an ATL nightclub, and Scrappy didn't care this his on-again-off-again baby mama, Erica was there either!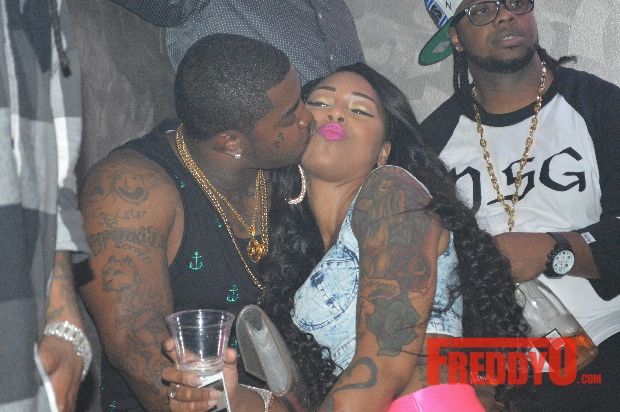 Erica was cool, but she probably thought twice about approaching big ass Bambi, and I can't say that I blame her. Or maybe Erica doesn't care and it really is over between them. She's been saying it's done. She gave him back the ring, so perhaps it is a wrap!
She didn't look like she was stressed at all as she partied with her own friends...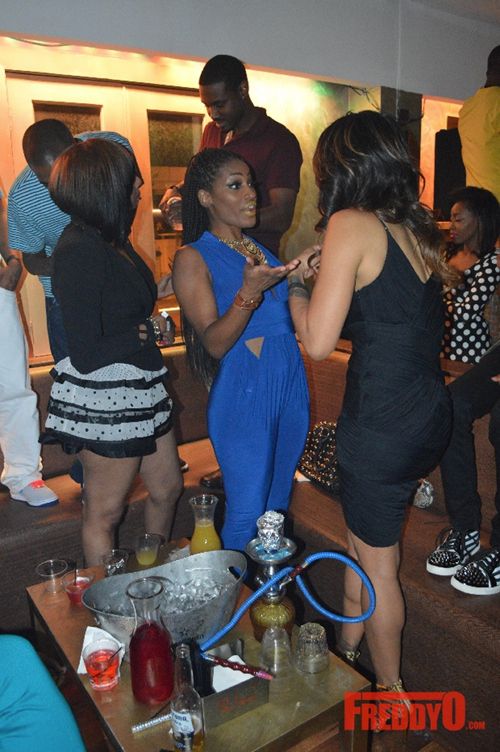 Filed Under: