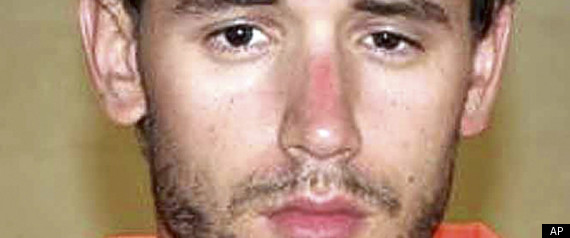 A jury condemned a Connecticut man to death Friday for killing a woman and her two daughters during a night of terror inside their suburban home, rejecting defense attorneys' request to spare his life in light of the abuse he suffered as a boy.
The jury deliberated over the span of five days before returning the verdict against Joshua Komisarjevsky, who will join his accomplice Steven Hayes on Connecticut's death row. Komisarjevsky had no visible reaction.
The two paroled burglars tormented a family of four in the New Haven suburb of Cheshire before killing Jennifer Hawke-Petit and leaving her daughters, 17-year-old Hayley and 11-year-old Michaela, to die in a fire.
The only survivor, Dr. William Petit, was beaten with a baseball bat and tied up but managed to escape. He appeared calm as the verdict was pronounced, his eyes blinking rapidly and his hand clenched in a fist on the seat in front of him. He later bowed his head and closed his eyes.
The sentencing verdict concluded two lengthy trials that subjected jurors to grim evidence including charred beds, rope used to tie up the family and autopsy photos. The crime in the affluent New Haven suburb of Cheshire in 2007 drew comparisons to the one described in Truman Capote's "In Cold Blood," led to the defeat of a bill to abolish the death penalty in Connecticut and sparked tougher state laws for repeat offenders and home invasions.
Filed Under: